Alumni College 2021
Warming Signs: Emergency, Adaptation, and Innovation in Climate Change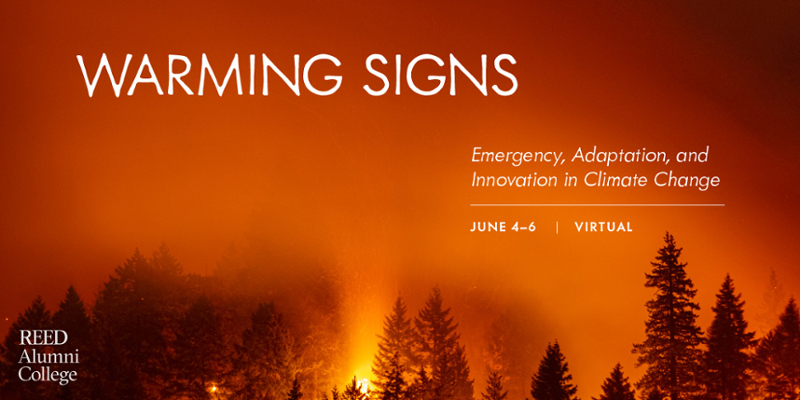 Save the date! Alumni College is taking place virtually June 4–6, 2021.

In honor of the environmental studies program's ten-year anniversary, Alumni College 2021 will focus on climate change.

Alumni experts from various disciplines and industries will lead alumni through lectures and workshops, providing an overview of the major areas involved in tackling climate change and their experiences in their fields. From governmental policy to green investments, renewable energy technology to environmental law, climate research to resiliency planning, and wildfire science to oceanography–this event will strengthen attendees' understanding of these complex factors and provide practical examples of how we can collectively mitigate the worst of climate change and adapt to a new reality on the planet.
All sessions will be hosted using Zoom technology and are free for alumni to attend.

Registration will open in May—please check back for updates.
Questions? Please reach out to Alumni Programs, alumni@reed.edu, 503/777-7589.