Alumni College
Thank you to everyone who made Alumni College 2023 such an amazing and inspiring event!
Check out a recording of the Alumni College 2023 Reed Career Alliance Career Pathways Panel—Working as a Creative: How a Reed education did/didn't prepare us for working as an entrepreneur from June 8, 2023, featuring alea adigweme '06, Mariza Aparicio-Tovar '09, Jessica Gerhardt '11, Van Havig '99, and Dawn Seymour '80, moderated by Govind Nair '83.

You can also watch video recordings from Alumni College 2021 Warming Signs—Emergency, Adaptation, and Innovation.
Artists, Creators & Craftspersons—Here, There, and Back Again  (June 7–8, 2023)
Alumni College 2023 featured two Communities of Purpose, as identified by the Center for Life Beyond Reed (CLBR): "Arts and Expression" and "Entrepreneurship and Business Strategy." Alumni College featured events, talks, seminars, and workshops offered by alumni for alumni featuring stories about Reedies who have found success through creative outlets.
Featured alumni
alea adigweme '06, Russian
Alumni College Panel Discussion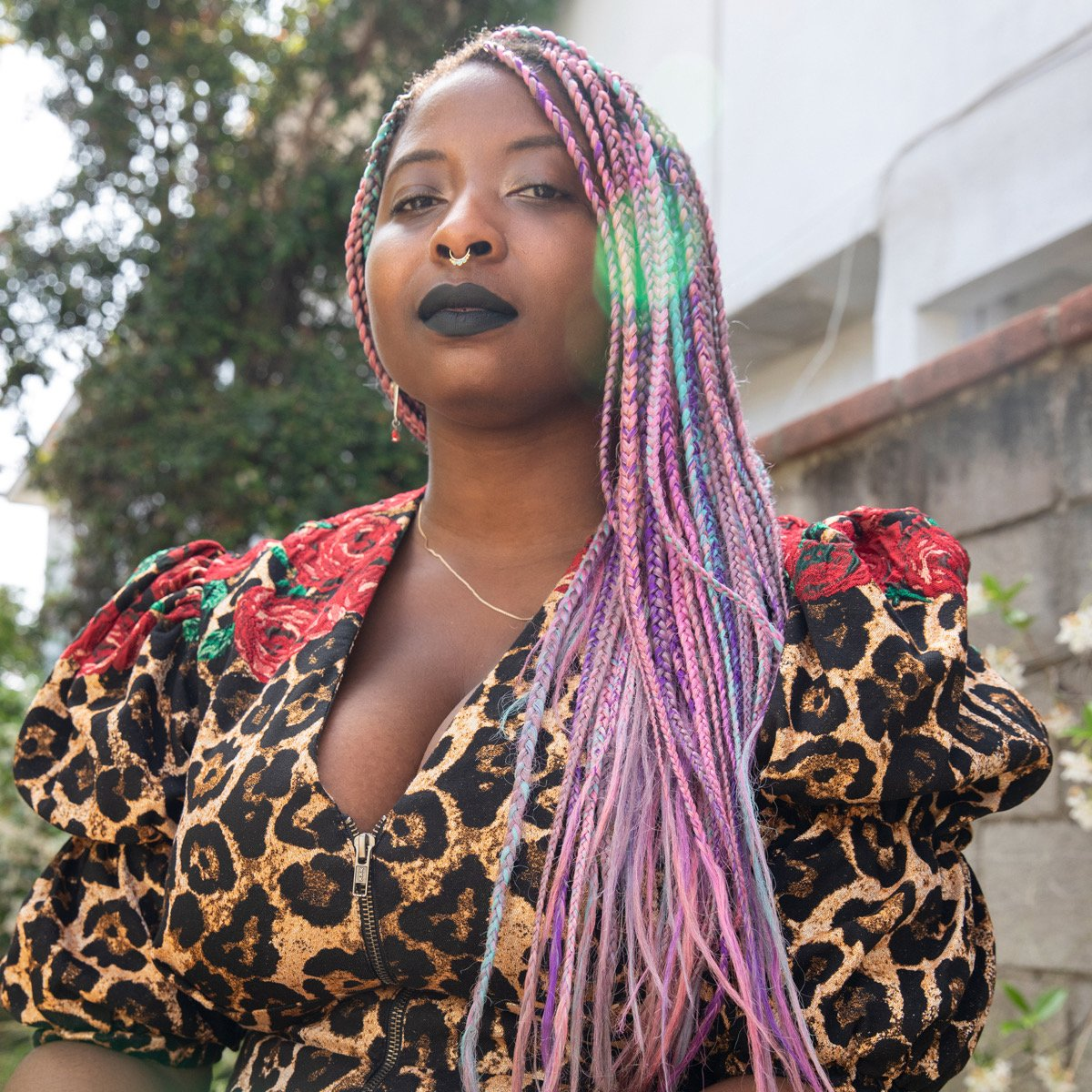 alea adigweme '06 is an antidisciplinary Igbo-Vincentian-U.S.-ian cultural worker who utilizes the mediums of creative writing, book arts, performance, community engagement, installation, video, and other visual media. After studying Russian literature, she earned an MFA in Nonfiction Writing, an MA in Media Studies, and a graduate certificate in Gender, Women's, and Sexuality Studies from the University of Iowa. alea is the author of birdbolt idolatry, a poetry chapbook (dancing girl press, 2015), and her written work has been published by outlets including Bustle, Critical Studies in Media Communication, Fightland, Gawker, and the Iowa Review blog. In 2022, alea graduated with an MFA in Interdisciplinary Studio Art from UCLA, and her visual work has been shown at Public Space One (Iowa City), New Wight Gallery (Los Angeles), and online. In 2020, her experimental short film [untitled] screened in competition at the New Orleans Film Festival.
Mariza Aparicio-Tovar '09, Cultural Anthropology
Alumni College Panel Discussion & Intro to Tarot Deck Creation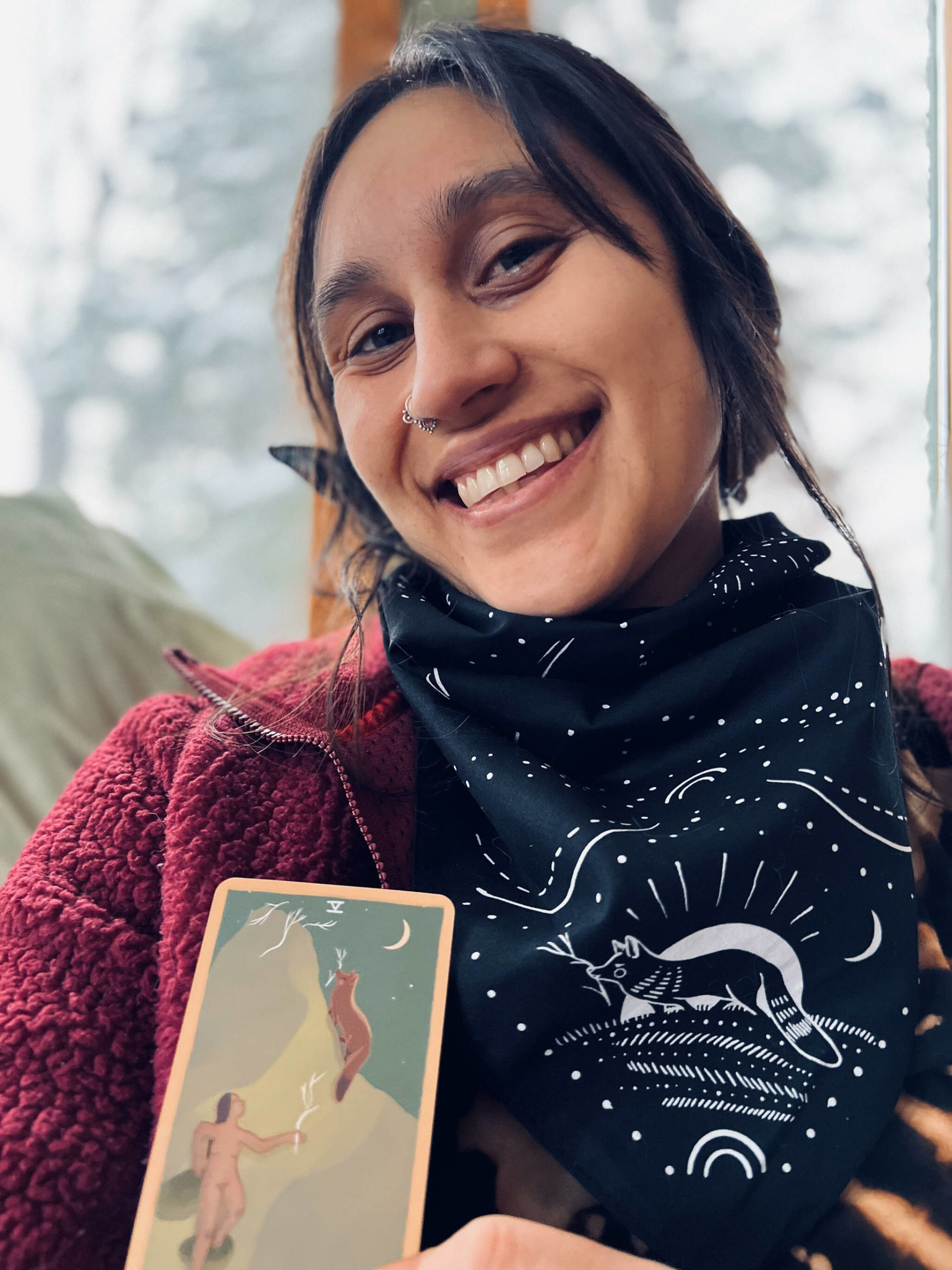 Listen to a presentation about the birth of artist Mariza Ryce Aparicio-Tovar's '09 world-renowned tarot deck, The Gentle Tarot, and then participate in the hands-on creation of your own tarot card.
Mariza grew up around artists and makers who nurtured her creativity. Her family, who are a mix of Mexican (Wixárika and Chichimeca) and American (Mohawk) lineages, raised her with practices honoring land and relationships with the natural world. Her work explores issues of mental health and self-awareness, advocating care for our planet and ourselves, so that collectively we may experience our full potential.
Dave Baxter '87, Psychology
Glass Art: History, Methods, Entrepreneurship, and Tie Dye!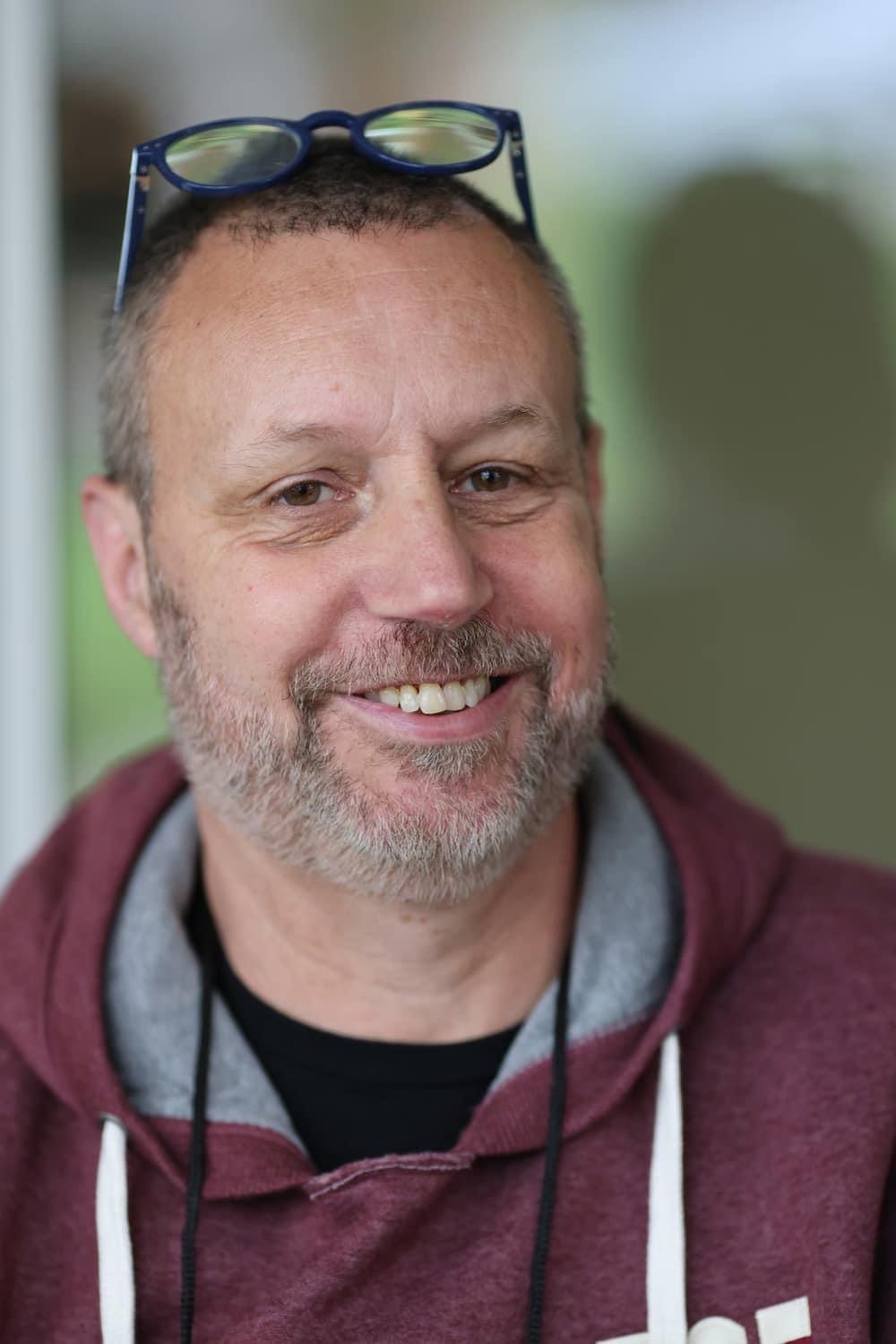 Dave Baxter '87 will give a brief history covering the discovery and processes involved in the fascinating material known as glass. He will then talk about his methods for making stained and fused glass pieces and the journey to make it a business. Finally, the group will make their own "tie dye" glass window catcher. Note that the projects have to be fired in a kiln and picked up later during Reunions.
For more than a decade, Dave has worked with fused and stained glass. His art ranges from the decorative to the functional, and he sells his work at art shows, festivals, and online. He teaches glass techniques at local colleges in Maryland. Each piece he makes is (usually) one of a kind; this is due to the inherent complexities of glass itself as well as the designs he creates. Working with glass allows him to be an entrepreneur, satisfy his scientific curiosity, and exercise his craftsmanship. Check out his glass art at Glass by Dave.
Rod R. Driver '19, Art
Mixed Media Comics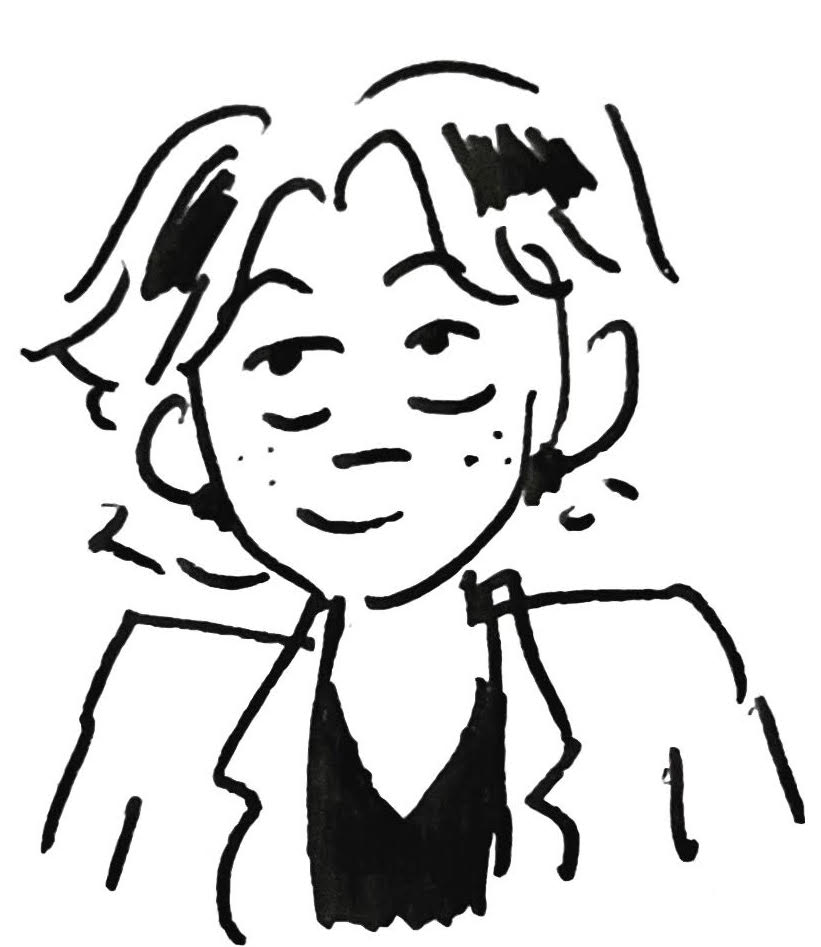 Rod R. Driver '19 will guide participants in using collage and simple drawing techniques to create a one-page comics story. She will share inspirational pieces by many different cartoonists, showing the wide variety of imagery and techniques that can go into creating a comic including simplification, repetition, and abstract expressionism.
Rod is a cartoonist who loves reading, research, and getting excited about the world. Check out her comics and zines at Yarn Doll Comics.
Kathia Emery '67
Interior Design: How I Transformed Prexy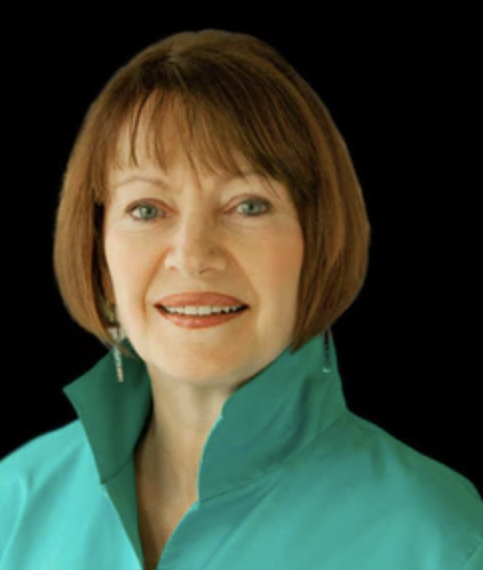 Kathia Emery, '67, will describe her interior design process for transforming the Prexy building from a non-functional, tired looking space to an inviting and comfortable venue. She will present "before" and "after" photos, samples of materials used, and talk about her decision making process.
Since 1995, Kathia and her team of talented artisans at Emery & Associates have been designing luxurious, elegant and inviting homes, commercial offices, and country clubs in Oregon, Washington, California, and Hawaii. She also specializes in historic restoration and rehabilitation, including an extensive renovation of the historic Waverley Country Club, the Fields and Biddle Estates, and most recently the Spotswood Estate, which will be featured in an upcoming issue of Preservation Magazine. An award-winning designer, she recently received the Preservation In Action Award from the Architectural Heritage Center for her work on the West Coast Woods/Legacy House, as well as the IDS Distinct Style Award for Best Redesign for the Overton Project, and Best Living Space for the Rivershore Project.
Kathia is a charter member and past president of the Northwest Society of Interior Designers (NWSID), and is an allied member and a past board member of the Oregon Chapter of the American Society of Interior Designers (ASID). She is a member of the National Trust for Historic Preservation, the Architectural Heritage Center, and the Portland Art Museum. She enjoys public speaking and writing articles about interior design. Kathia especially enjoys working with families that include children and pets. 
Carol Fredrick '83, Art
Gigantic Stone Griffon Fireside Chat/Tasting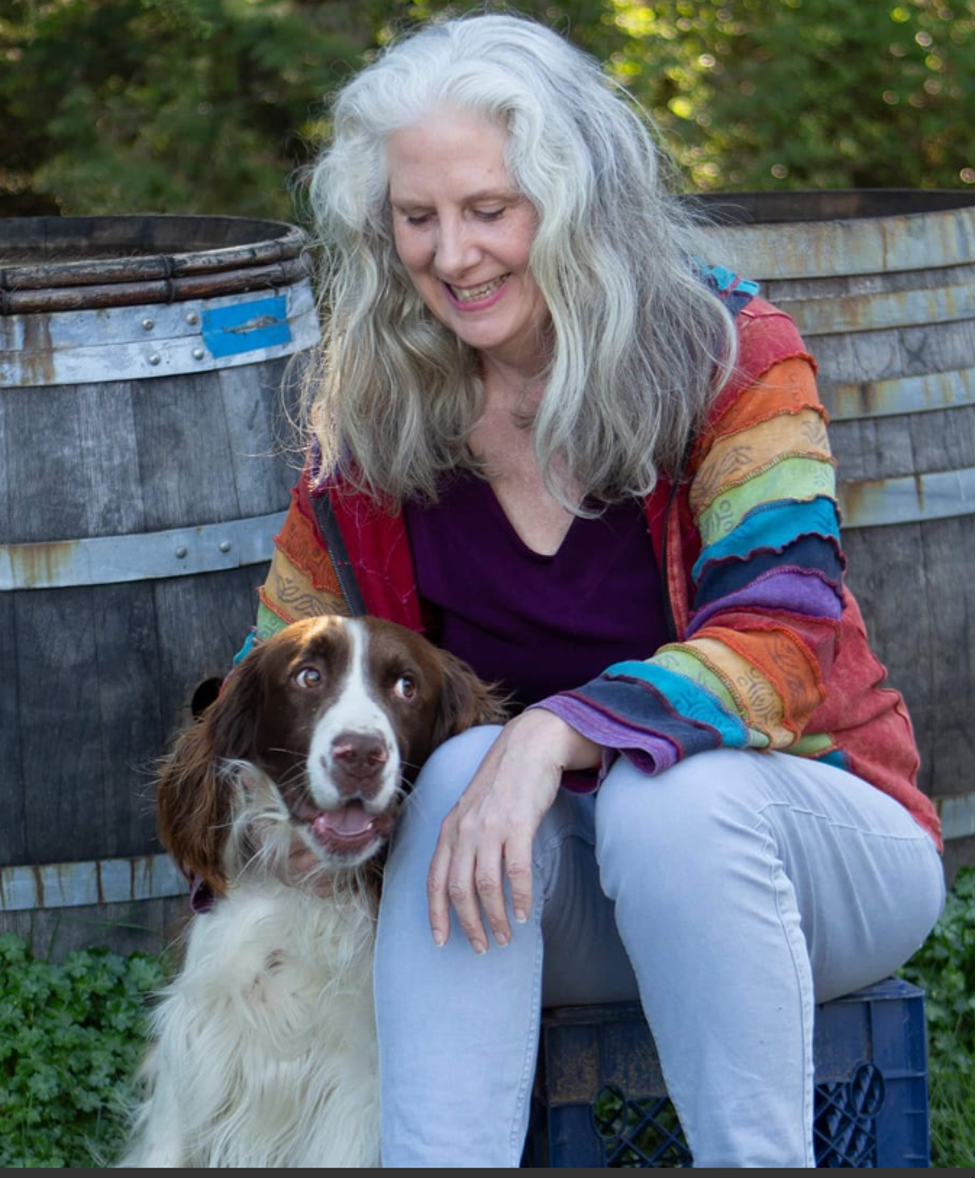 Carol Fredrick is a 1983 graduate who majored in art. After Reed, she took a year off and went back to Sitka, Alaska, her hometown, then returned to Portland to attend Lewis and Clark NW College of Law, graduating in 1988. She is co-owner of Stone Griffon Vineyard based in Carlton, Yamhill County, Oregon and a practicing attorney.
Carol and her husband Terry moved to Carlton in 1995 onto what later became their vineyard. They planted in successive years, starting in 2008 with Tempranillo, then Pinot Noir, and then Riesling. The fruit for the other varietals is sourced largely from Eastern Oregon and Washington. In the lineup is Tempranillo (which is the star of the vineyard), Pinot, Riesling, Carmenere, Chardonnay, Rosé of Pinot Noir, white Pinot, Barbera, Cabernet Sauvignon, Cab Franc, Marechal Foch, Malbec, Merlot, Petit Verdot, Syrah, Shiraz, and Viognier, Port, plus blends. These wines routinely garner gold medals, and the Tempranillo won Best In Show at the 2021 Newport Seafood & Wine Festival.
The production facility is on their property in Carlton, and the tasting room is in downtown Carlton. The label may look familiar, designed by Carol, it was inspired by both the Reed emblem and a griffon statue that sits in the tasting room. Stone Griffon is a micro winery, producing between 1500 and 2000 cases a year. It is a minimal input winery, believing that in each vintage, the weather, the soil and the fruit should express itself without intervention.
Jessica Gerhardt '11, Psychology
Alumni College Panel Discussion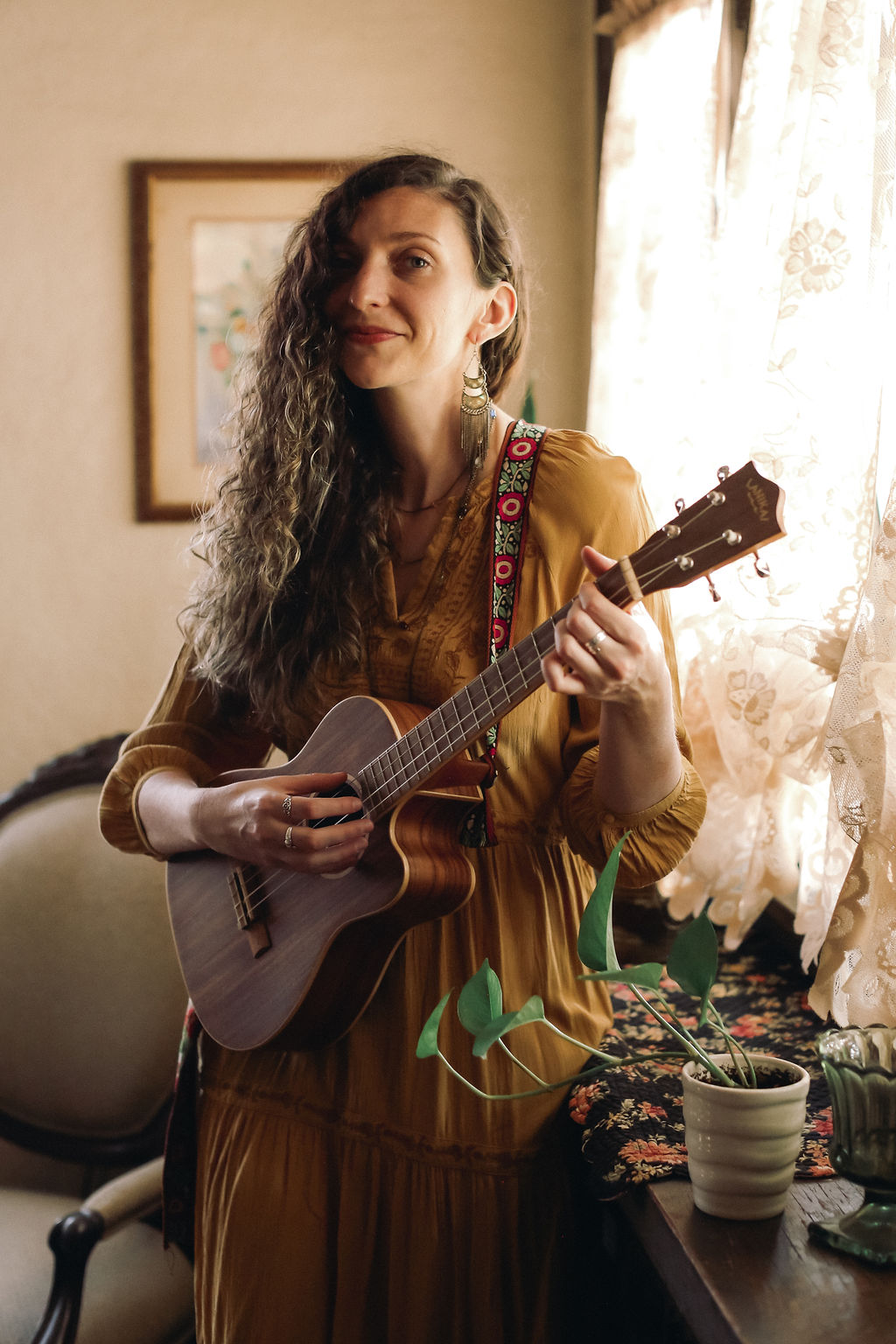 Jessica Gerhardt is a singer-songwriter-ukuleleist, artist, and event curator originally from Los Angeles, CA. For almost a decade Jessica worked full time as a youth minister and worship musician, while also releasing two EPs, and almost a dozen singles. In 2019, she stepped into full-time music and art freelancing and is now preparing to release her debut full length album Alight Beyond the Sea in late summer 2023. She also sells her art and handmade rosaries and jewelry in her Etsy shop, Work of Human Hands, and she curates community building events and showcases for creatives through her organization, Parnassus & Co. Learn more and connect at www.jessicagerhardt.com.
Van Havig '92, Economics
Alumni College Panel Discussion & Gigantic Stone Griffon Fireside Chat/Tasting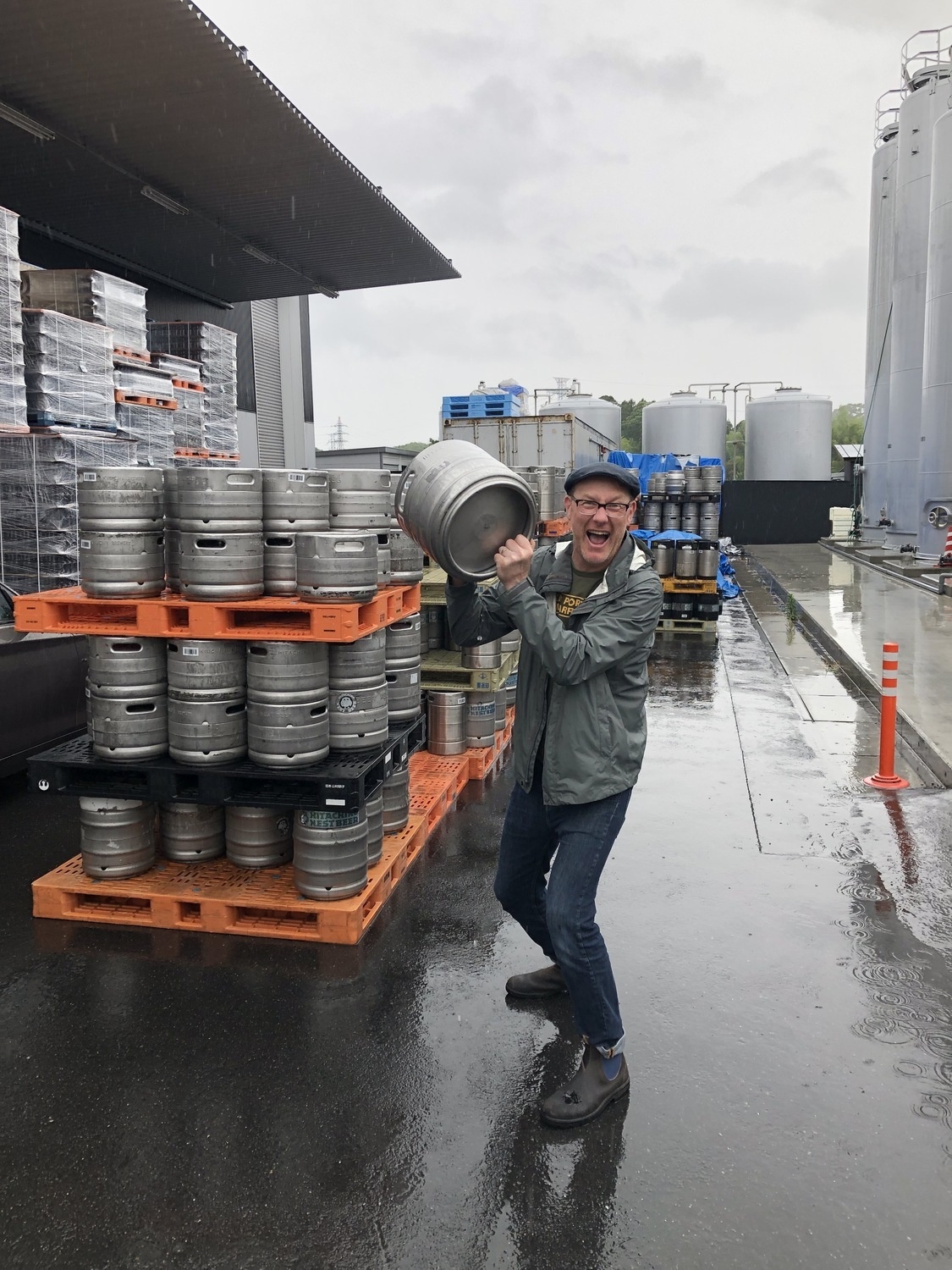 Van Havig '92 is the co-founder and Master Brewer of Gigantic Brewing Company just down past the 7-11 on SE 28th and Steele. He's been brewing professionally for 28 years in Minnesota, Maryland, and Oregon.
Govind Nair '83, Economics
Alumni College Panel Discussion (Moderator)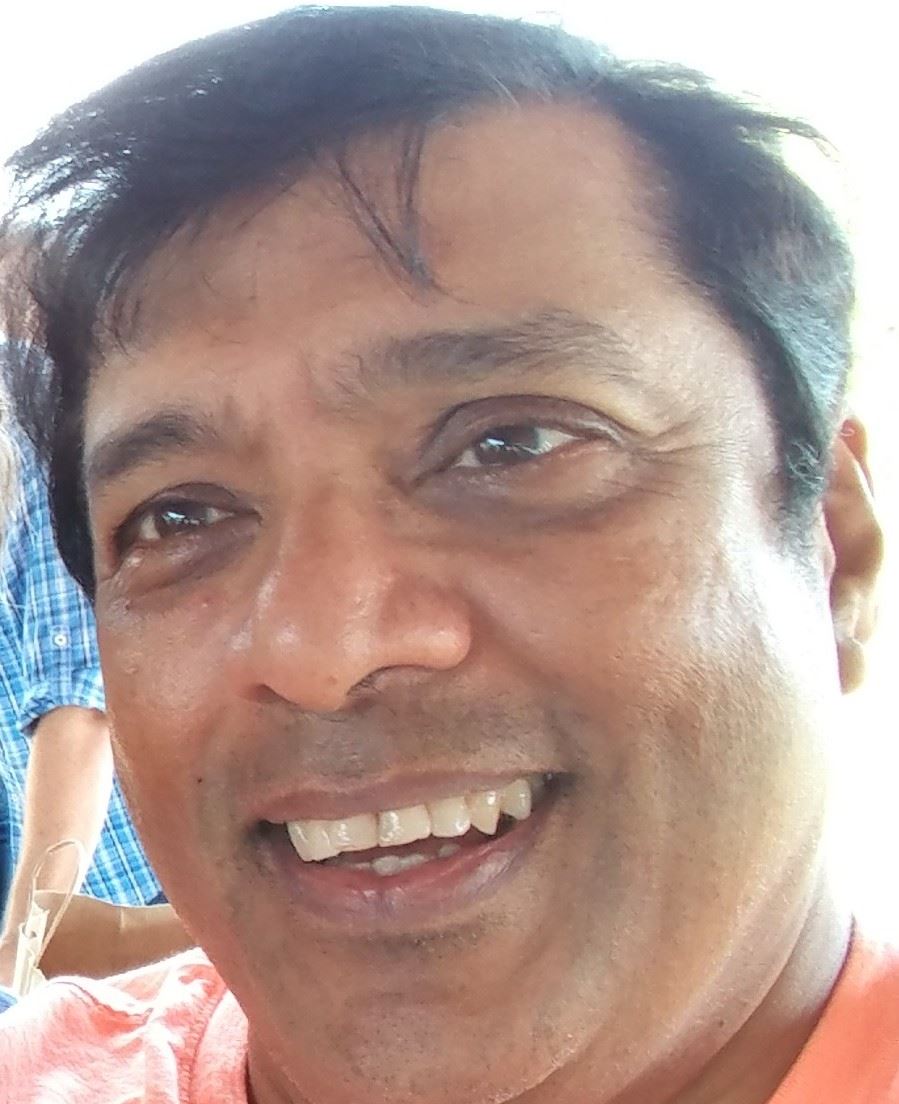 Formerly Lead Economist at the World Bank where he retired in 2010, Govind has a four-decade career in international economic development, project management, consulting, and university teaching. His volunteer work, including as a board member, includes several progressive activist organizations, global humanist ethics, and homeowner associations. His passions include international travel and digital photography and he has visited over 100 countries on all continents, He is an outgoing member of the Reed Alumni Board and co-chair of the Reed Career Alliance (RCA). A dual USA/Australia national who splits his year on both sides of the Atlantic, he is fluent in French, Spanish, and Bahasa Malaysia/Indonesia, and has working or basic knowledge of several other languages.
Anaka Narayanan '04, Economics
The Conflict in Making Products of Value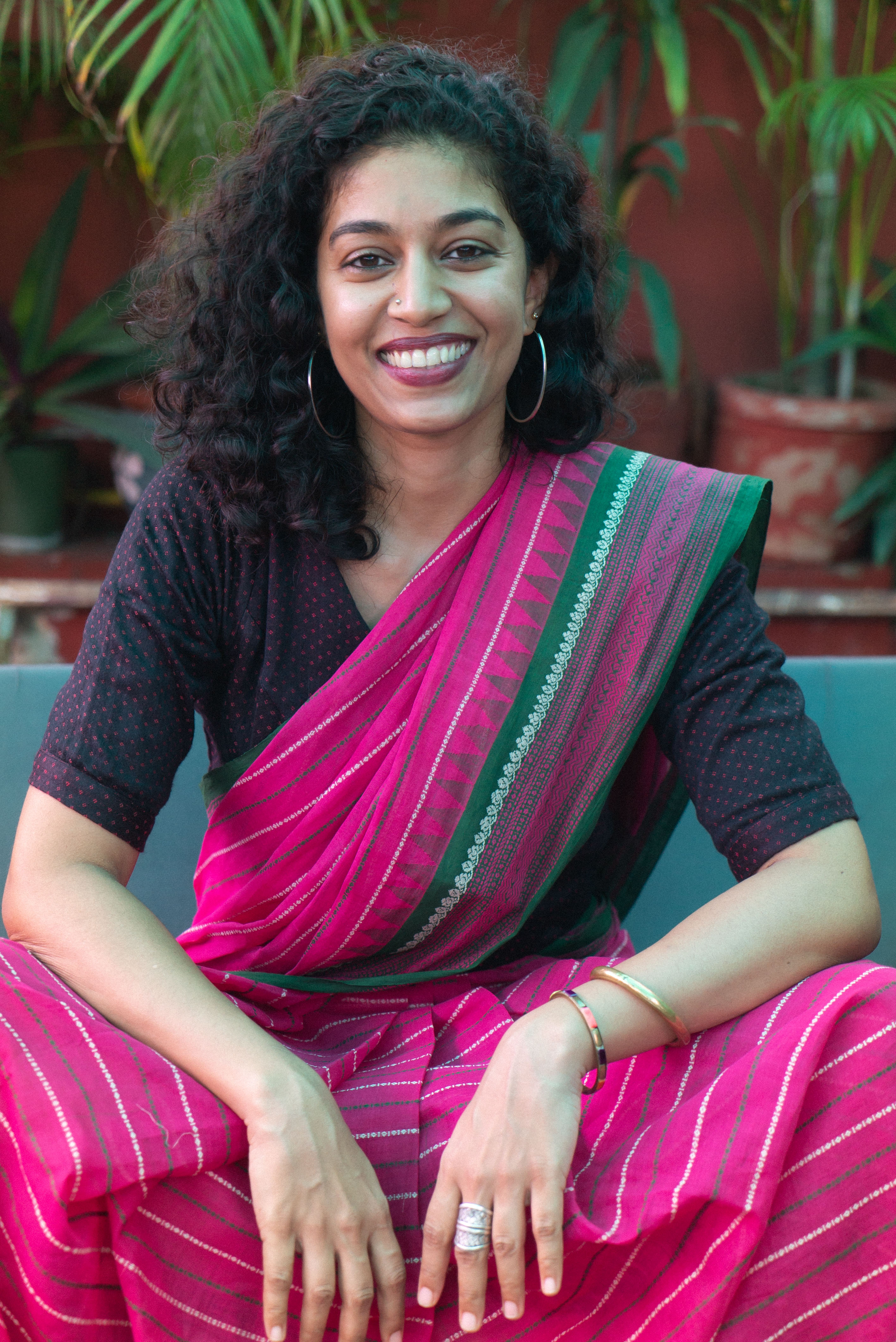 Anaka Narayanan '04, will draw from her own experiences and research to explain the importance of makers/designers and craftspeople engaging with their raw materials and the making process to produce anything of lasting value. Through real life scenarios, she will offer different ways of looking at the culture of craft, such as in the context of post-industrial attitudes towards craftspeople and skilled labor, the post-colonial emphasis on production efficiency and scale, the culture of capitalism and the grayness of heritage preservation and sustainability. She will then set the stage for a discussion on what it means to make something of value, the slowness and the perils of the process, and how it often conflicts with what is financially viable today.
Anaka founded the clothing label Brass Tacks in 2007, which she ran until 2019 (see a 2015 Reed Magazine article about Anaka and Brass Tacks). The focus of the label was making simple, everyday clothes tailored from quality hand-crafted textiles, something that was lacking in the Indian market at the time. Today Anaka is focused on working with a few weavers from a variety of weaving communities in India to create textiles and work towards co-creation where the weavers have autonomy and agency in what they make and sell. Anaka lives in Delhi, India.
David M. Roth '92, Political Science
DNA of the Creative Entrepreneur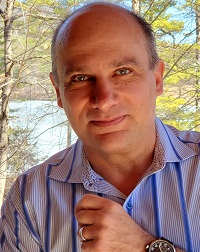 David M. Roth '92 will present on The DNA of the Entrepreneur and the practical manifestation of that which manifests as Schumpeter's Gale of Creative Destruction. In his case, the practice of entrepreneurship has resulted in the creation of businesses focused on growing and selling single source organic, kosher, and halal products as diverse as ginger from Nicaragua, turmeric from Fiji, and maple creme from Vermont.
Since graduating from Reed, David's career has spanned the globe and included executive leadership roles in the private, public, academic, NGO and non-profit sectors. David co-founded and currently serves as CEO of The Wakaya Group, an organic agricultural enterprise with operations in Vermont, Florida, Fiji, Tonga, Nicaragua, Ecuador, Peru and the United Kingdom. David and his wife also own and operate Cary & Main Co., a producer of organic, kosher and halal maple products. David serves as a Commissioner on Governor Phil Scott's Commission on the Future of Agriculture in Vermont and is on the Board of many philanthropic organizations, including The Rock & Soul Forever Foundation. Formerly, David served as Director for FIJI Water LLC in Fiji and was Chairman of the California Student Aid Commission.
David is a drummer and a sommelier certified by The Court of Master Sommeliers and lives with his family in St. Johnsbury. David is immediate past Chair of the Rock and Soul Forever Foundation founded by Stevie Van Zandt, Bruce Springsteen, and Bono, and has created a line of wellness products with Stevie called Little Steven's Underground Apothecary—another practical manifestation of the entrepreneurial ethos.
Dawn Seymour '81, Art History
Alumni College Panel Discussion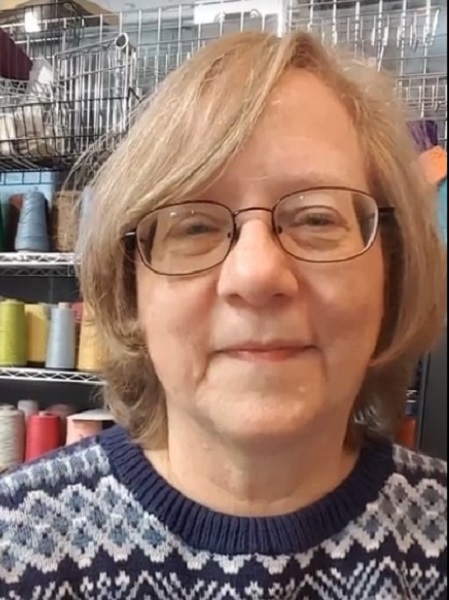 After graduating from Reed with a BFA in Art History, Dawn Seymour '81 worked for over 30 years in high tech. From a very young age, she learned how to knit, sew, crochet, quilt, and many other textile crafts with some help from her mother, grandmothers and great aunt-- but mostly from books and magazines. Knitting stuck with her, and she even knitted during Hum 110 lectures! During her high tech years at IBM, knitting was her go-to craft, as it was easy to travel with. She created the business, Fiber Rhythm Craft & Design™, after taking an early retirement package. The business now includes a local yarn shop supporting weavers, knitters, crocheters and other fiber arts. They also have a knitting machine studio which is currently being set up again after COVID forced a down-size. During her IBM years, she also became a certified knitting instructor and a Master Hand Knitter. She is still working on becoming a master machine knitter.
Charlie Wilcox '16, English
Let's Embroider An Animation Together!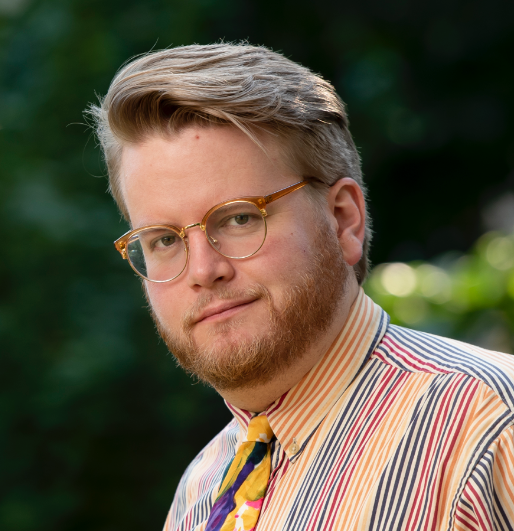 In this collaborative workshop, participant-collaborators will come together for a few hours of camaraderie and embroidery, each working on our own fabric animation cel that, when joined together through the technical magic of stop-motion will create a short animation! Workshop Leader Charlie Wilcox '16 will introduce the practical process of creating a work of stop-motion animation using embroidery, supplying each participant with their own individual frame and necessary materials. What will the final animation look like? Half of the fun will come from the Exquisite Corpse approach to collaborative creation! Throughout, Charlie Wilcox will discuss and demonstrate the challenges and pleasures with using fabric and floss as a medium for animation.
Based in Portland Oregon, with roots in small town Minnesota, Charlie is an embroiderist and filmmaker. He is most interested in the nexus of these two practices, using the constraints of a hand-embroidery approach to examine the possibilities and test the limits of stop-motion animation. The first gallery show of his work took place in May 2022 at Dorsa Brevia Art Gallery in Portland. He holds a degree in English literature from Reed College, where he now spends business hours as an Administrative Coordinator for the performing arts departments (and a few others as well) and is working towards a Master's Degree in Design Systems from the Pacific Northwest College of Art. While not embroidering, Charlie stays busy writing two novels-in-progress, playing tuba and bass in sporadic noise-rock quartet Horsebag, reading >100 books a year, and trying out different punch recipes for his friends. Check out his creative work at his website.
Jamie Zartler '88, Art History
Woodworking to be Added As A Graduation Requirement for Class of 2028*. *Probably not, but it should be.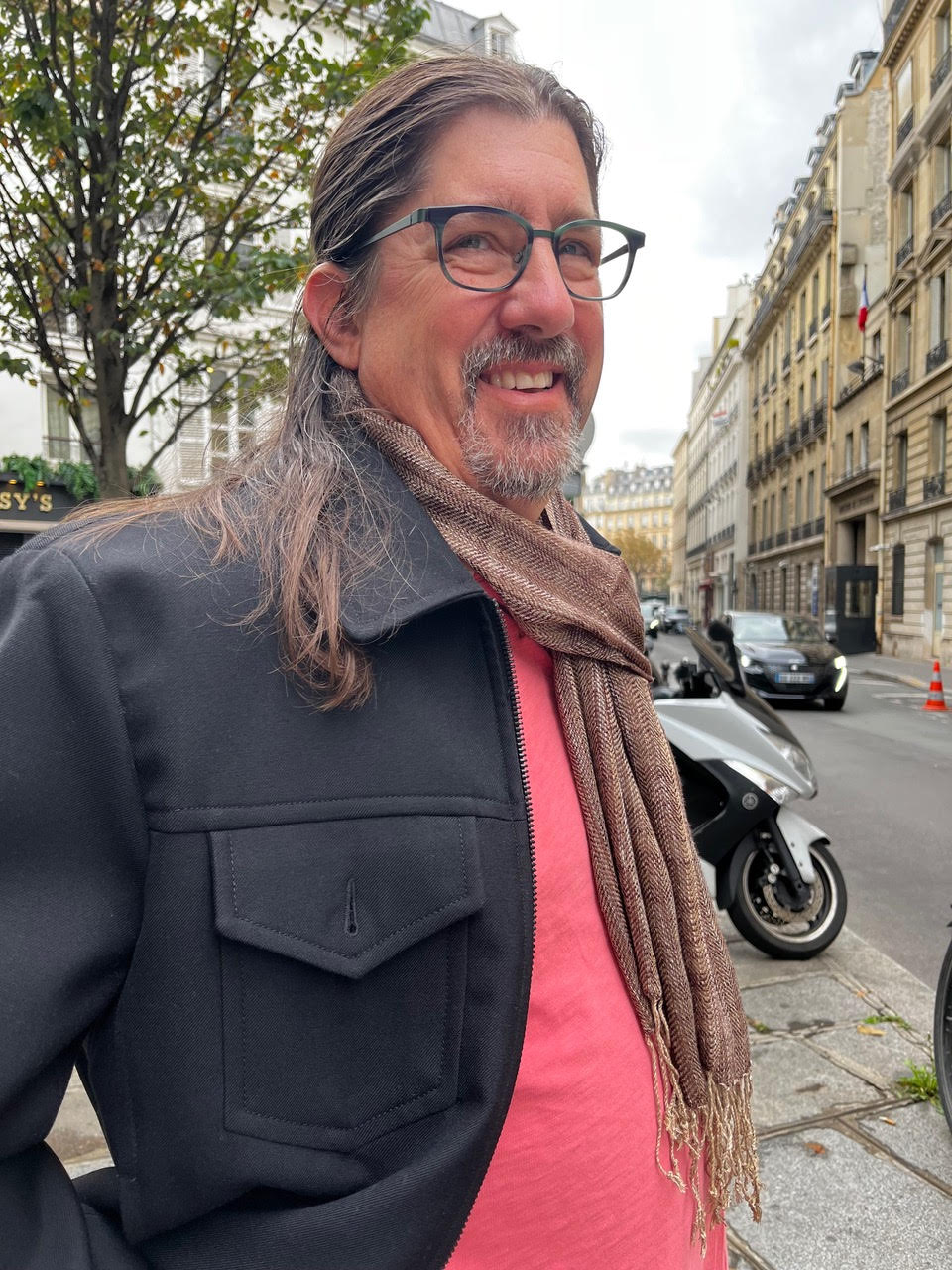 You were robbed of a true liberal education if you didn't have to learn to construct things; at least that is the argument Jamie Zartler '88 will open this seminar with. Jean-Jacques Rousseau made a similar argument in Emile.
Jamie taught mostly English and Social Studies for 25 years in Portland, OR area public schools. A decade ago he took a fine woodworking class from Gary Rogowski '72, and had an epiphany the morning of his second day in class. He spent the last seven years of his teaching career re-establishing a woodworking program at Portland's flagship high school.
Jamie will share the story of his transformation, and argue that there is an invaluable set of thinking skills that are uniquely practiced in studies such as fine woodworking. Jamie will argue that parents ought to demand classes in making for their children's schools, and that a truly liberal education requires a woodworking (or machinist) studio right next to the science labs.
A short (absolutely optional) reading list will be available to those interested in some background reading beforehand (or afterwards). Jamie is looking forward to leading an engaging conversation for the later part of the seminar.
Jamie currently works to improve woodworking education (www.zartler.com) designs and makes furniture, flyfishes, and dotes on two miniature poodles.
Recordings
Missed an event from Alumni College 2021? You can watch the recordings here.
Questions? Please reach out to Alumni Programs, alumni@reed.edu, 503/777-7589